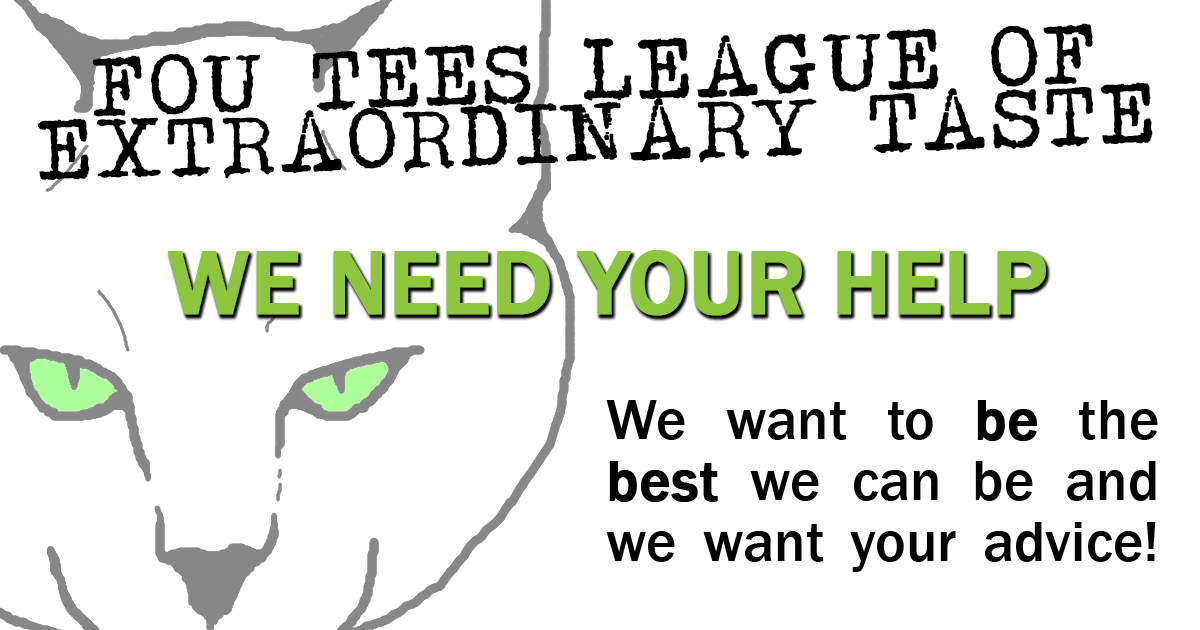 So you are thinking about helping us! Fantastic! I bet you are wondering what help we need, well we want your advice. We want you to join Fou Tees League Of Extraordinary Taste and help us to become even better.
How?
Well we will add you to a secret facebook group and on that group we will ask your advice, opinions and thoughts on new designs, new ideas, and generally on our future plans. We also want to hear your ideas. So fill in the form below to express your interest in being a part of our amazing group.
Whats in it for you?
For the simple task of helping us we will in turn reward you with
Additional exclusive competitions

Free stuff (who doesnt love free stuff!)

Credit on your Fou Tees account that you can use on purchases on our site.
​Interested? Fill out this form to be considered for a place in our League of Extraordinary Taste!